Cover for Android aims to bring context to your lockscreen
8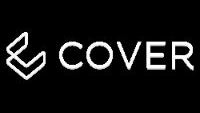 Last week, we told you about
Aviate
which is an alternative Android launcher that dynamically changes apps and widgets based on the time of day or where you are. The app is in a closed beta right now, but we can tell you it is a solid app, and it has replaced Nova as our default launcher since it came out. Now, Cover is aiming to do the same thing, but with your lockscreen.
The idea is essentially the same. Cover will learn where and when you use certain apps, and will automatically add those links to your lockscreen. The really interesting thing is the presentation, because Cover is aiming to be completely seamless. This means it lists your favorite apps on the left and as you drag the icon to the right, you will see the app you're opening sliding in. You can even just peek in at an app and not open it all the way. Additionally, Cover adds in a multitasking bar that pulls in from the right and looks quite a bit like the Ubuntu Touch launcher.
Unfortunately, just like Aviate, Cover is in a closed beta, and you will need to request an invite in order to use the app. There are no invite codes to be shared, so we can't help you out on this. However, we have been told that the first wave of invites will go out next week; and, that after that we will be getting 500 invites to share, so check back and we'll keep you updated.