Aviate beta is a fresh take on your Android launcher (Hands-On)
78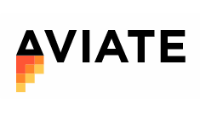 An exciting new entry into the alternate Android launcher arena has been released as a public beta. The launcher is called Aviate, and it looks to intelligently change your homescreens based on the time of day and your location. There have been others that have tried this idea, but Aviate's clean design and smooth performance help it to stand out, although it is not without its oddities as a beta product.
The idea behind the app is simple: your device should adapt to you. Depending on the time of day, your location, or even if you are in the process of traveling from one place to another, the app will give you a customized experience. The design is clean and minimalist, and best of all keeps things neatly organized. The main screen never changes, except for a ribbon at the top to let you know what context the app thinks you're in. The smart area is kept in a drawer that slides out from the top ribbon.
When you first startup Aviate there is a short tutorial that brings you around the UI. The main screen has a featured image (we can't call it a background because it sits inline) and a few suggested favorite apps based on what's on your device (camera, phone, Google Search, Facebook, Messaging, etc.) Swipe in from the right, and you'll find the rest of your apps organized by context. This means you'll find things like Google+, Snapchat, and Hangouts under Social; and Calendar, Dropbox, and Google Drive will be under the Work category. Swiping once more in from the right gets you your full list of apps listen alphabetically.
If you swipe in from the left of the homescreen you'll get to the various contexts that Aviate uses to change what you see. At start, it will have Home, Work, and Going Somewhere, but it will also add in various places that you visit during the day (as you can see in the screencaptures below, it added a nearby gym.) You can also manually choose where you are using the Nearby option, but that's where you'll hit one of the beta oddities. The Nearby tap shows a mini map and a selection of places close to your location, but it has no search option, it lists places that don't exist (like the strip club it claims is down the street from here,) and the list is very thin and missing many locations.
You can manually switch between places if you want, or the main homepage will change based on where you are. The favorite apps at the bottom will stay the same, as will your favorite image. What changes is the area you'll find when you swipe down from the top (or press the home button). In that top drawer you will find a few suggested apps, quick action buttons, and widgets based on the context. For example, the Home tab starts out with quick actions for alarms, a weather widget and a few app links, while the Work tab has email and calendar event quick actions, a calendar widget, and links for Google Drive and other apps. The Going Somewhere tab has links for Waze, Yelp, and other travel apps, while a Place tab will have Foursquare tips and check-in quick actions.
All of these tabs are customizable, so you can have whatever links and any widgets you may want in each drawer. We've set up ours with the Google Now widget on the Home tab, and music controls in our Going Somewhere tab. Everything is customized by long-pressing, but that isn't part of the tutorial, so you would have to figure that out on your own.
One other oddity comes from the way Aviate is looking to monetize getting in the way of customization. If you don't know that customization is done all through long-presses, you might assume that the "+New" button that you see in various spots would help you customize your app links, but in fact they only point you towards sponsored apps. This can be a good way to discover new apps, but it also can be confusing when you're first setting up the app. Also, the location detection is often a bit off. The gym it listed for us is about one block away, but Aviate would sometimes switch as if we were there. Apparently, the app doesn't use your WiFi location to help make its decisions.
Overall, Aviate is a very well made app that has a lot of potential. One of the best compliments we can give is that we installed the app a couple hours ago and it may stay as our default launcher for a while. Most other alternative launchers give way to Nova after about half an hour at most, but we can really see using Aviate for a while. We especially want to see how much Aviate's reliance on location services will dig into our battery life. Early indications are that the battery hit could be a point to watch as the app progresses through its beta phase.
And, that is really the worst part of all this. Aviate is only in public beta right now. We reached out to developer ThumbsUp Labs to try getting some invite codes for you guys, but they are moving slowly on that in order to make sure everything is working well. We were told that we may get some invite codes to give out to you all in about a week.
In the meantime, if you're lucky enough to have gotten an invite code, Aviate beta is available for Android phones (not tablets) running Android 2.3 and higher.