Twitter CEO Dick Costolo roots for bolder decisions, talks about "internet in our pants"
2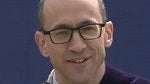 Twitter's CEO shares some deep insight and humor with his alma mater, the University of Michigan this week. True to form, he started his speech with a tweet.
Like many commencement speeches, Mr. Costolo waxes metaphors while sharing his journey following his graduation from college and before he found a real use for his computer science degree. However, those metaphors strike the right tone and are apropos to his current profession as the CEO of Twitter, "be in this moment."
From there, sharing his frustration about how his plans to be an improvisational comedian were not working out, "fortunately…the internet happened." Then the ever-familiar sense of age,
"We didn't have the internet in our pants. We didn't even have the internet

not

in our pants that's how bad it was."
We think that could be a new catch phrase.
The speech is only 17 minutes, and the internet journey begins at about 7 minutes into it. Twitter, love it or hate it, in an important player in how we communicate and he shared some instances on the role it has played in shaping how we reach out to each other. In the final summary, Dick Costolo encouraged the eager young minds to make courageous choices and "be in this moment."
source:
University of Michigan
(YouTube)