Transit public transportation app lands on Android
2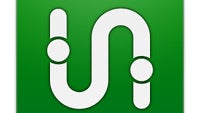 Here's an app you might find useful in case you rely on public transportation to commute around town – Transit. Now available on both iOS and Android, this handy piece of software can provide the
schedules and itineraries of busses, trains, and metros nearby
. And if you aren't sure how to reach your desired destination, the app can give you the quickest way to get there using whatever means of public transport are available.
In some cities, Transit can display real-time data about departure times and vehicle location. Routes are available for use offline as well, meaning that you don't necessarily need a constant internet connection in order to use the app's features.
As of this writing,
Transit works in 43 cities
, including New York, Chicago, Philadelphia, San Francisco, Los Angeles, Washington, Atlanta, Seattle, Boston, and Dallas. Several major locations in Canada are in the app's database as well, including Montréal, Toronto, Vancouver, Québec, and Ottawa. Mexico City, Mexico and Paris, France are also on the list.
Interested? Then go check the app out on Google Play or Apple's app store. Transit for Android and iOS is available free of charge on both platforms.
Recommended Stories