The new mid-range: leaked hands-on with Huawei's Honor 3
5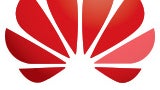 A pretty thorough leak from China offers an extended glimpse of what Huawei has in store for their 3rd generation of the Honor line. What has been established as the cheaper line of the Chinese manufacturer when compared to its Ascend line, the Huawei Honor 3 is upping the ante of mid-range internals, offering a specs sheet more in tune with the times.
The Honor 3 may not win you over with its wholly unimpressive design nor its now seemingly trivial 4.7-inch 720p panel. The silicon underneath, however, is where it gets a bit more interesting – Huawei's mid-range device sports a respectable 1.5GHz quad-core processor, rumored to be either a Hisilicon K3V2 or K3V2E. That, paired with 2GB of RAM may soon shift our understanding of what a mid-range smartphone's internals should sound like.
Unconvinced? The device will allegedly also come with a 13MP rear shooter and a more frugal 1.3MP front-facing camera for those #selfies. Exactly 3.13GB are what's left over of the microSD-expandable 8GB of internal memory, so a quick trip to the store may prove necessary. An Android 4.2.2 Jelly Bean running Huawei's Emotion UI 1.6 almost makes up for the above oversight.
The bad news? As great as those internals may look on paper, we'd have to wait and see for ourselves before the final verdict. Furthermore, the release date remains unknown and as of yet there is no confirmation on whether this device will ever grace the western hemisphere.
Recommended Stories