The iPhone's record sales, Motorola DROID Turbo leaks, and #bendgate: weekly news round-up
5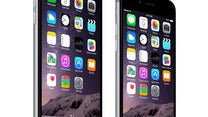 Once again, it is time to take a second look at the past week's most interesting stories. And one of last week's hottest news came straight from Apple – a whopping 10 million
iPhone 6
and
iPhone 6 Plus
units have been sold over the opening weekend, which is a new record for the company. Surely, this will add a hefty amount of money to Apple's already humongous cash pile, especially when an iPhone is sold at over $400 above its pure cost in parts.
But the iPhone 6 launch has not been going as smoothly as it could. Complaints by iPhone owners about their phone bending easily under regular use have brought to life what is now referred to as the #bendgate issue. In its defense, Apple stated that only 9 people had formally complained about it, although we're guessing that the number could grow exponentially in time, as the new iPhone models launch in more and more markets.
Okay, enough iPhone news. Let's talk about the Motorola DROID Turbo. This is said to be a new high-end model for Verizon, with top-of-the-line hardware specs and Kevlar-inspired design of the rear shell.
Have we excited you already? Here's our complete list of last week's hottest stories.