The iPhone X order cuts news erase $14 billion off Apple's market cap
41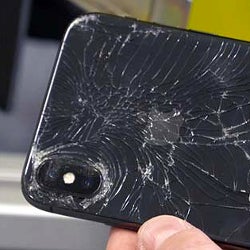 Yesterday's supply chain heartbreaker of a story that Apple has
cut its iPhone X orders
by the whopping 40% - from 50 million to 30 million units - is making ripples with investors, it seems, as the tech giant's stock started well in the red today. Apple saw about $14 billion of its market capitalization evaporate thanks to this rumor, so instead of running unabashedly towards the
trillion dollar cap
, it's dipped well below $900 billion now.
All eyes will be on Apple's first quarterly results after the
iPhone X
introduction, as the "all-screen" handset is supposed to get the iPhones' average selling price
above the $700 mark
for the first time, since it
costs about $370 to produce
, not counting R&D or administrative costs, while Apple sells it for $999.
Apple may still hit
this impressive (at least for its shareholders) milestone, but it's
the ratio of the X against the rest of the iPhone gang
that's on the shelves this year which will be scrutinized in depth by investors. Knowing Apple, though, we may never learn exactly how many iPhone X units it has sold in the quarter, as the team from Cupertino usually lumps all sales together.