The iPhone 6s, the iPad Pro, and the latest Nexus leaks: weekly news round-up
4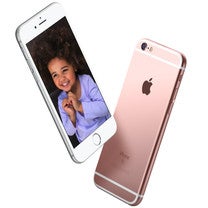 Once again, it is time for our weekly news round-up, where we put the most interesting stories from the past seven days for anyone who needs to catch up.
We feel obliged to start with the
iPhone 6s
announcement as it was the event that drew the most attention last week. Apple's latest smartphone adds an upgraded camera, a faster processor, and an innovative display technology called 3D touch, among other perks. And it comes in two sizes – a 4.7-inch model and a 5.5-inch variant called the
iPhone 6s Plus
.
In other news, last week brought us a handful of Nexus leaks. The upcoming smartphone was exposed once again in a couple of images, along with a list of hardware specifications.
And speaking of leaks, an alleged Nokia smartphone surfaced on the web. It is referred to as the Nokia C1 and it is said to be a 5-inch smartphone powered by an Intel Atom SoC. Oh, and it is an Android smartphone.

For more of last week's read-worthy news, flip through the slideshow below.