The Sony Xperia M2 Aqua is one of the world's most wateproof phones
10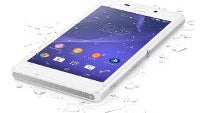 Announced earlier today, the
Sony Xperia M2 Aqua
may be mistakenly seen as a typical mid-ranger. And it is, at least for the most part. But one feature of the phone puts it in a league few are part of -- its IP65/68 certification.
For those of you who are still confused by IPX/X certificates, let us elaborate. The first digit always indicates the level of protection from dust ingress, while the latter signifies the level of protection from water. The majority of protected devices on the market right now are only
resistant
to either of the two elements, and not foolproof, but not the M2 Aqua.
For one, its IP6X certification indicates that it is completely dust tight, and the IPX5/X8 part means that it's not only resistant to water jets (projected by a 6.3 mm nozzle), but also waterproof for "over" 30 minutes when submerged in water (up to 1 meter). According to marketing research firm Strategy Analytics, with which Sony partners for all of its announcements lately, this makes the M2 Aqua the only widely-available device to boast such levels of defenses. That said, phones like the
Kyocera Brigadier that we reviewed
just recently, is also similarly resistant to the element, so do keep that in mind.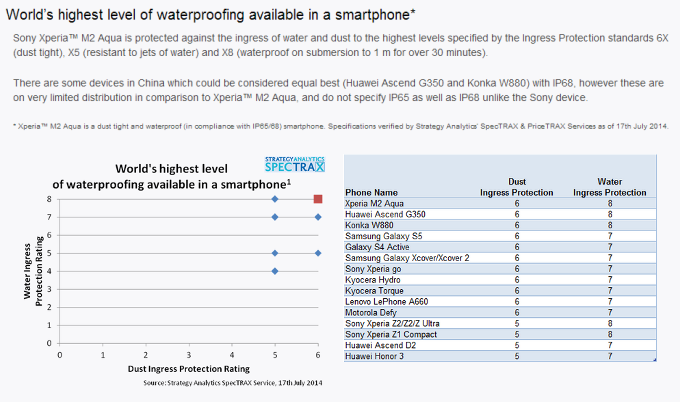 This should be welcome news for folks who are looking for a decent device that combines what's great from both worlds, but don't necessarily want to spend a small fortune on something like the Xperia Z2.