The Samsung Galaxy S5 mini announcement, Sony Xperia Z3 leaks, and the latest iPhone rumors: Weekly news round-up
3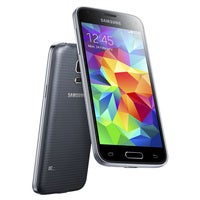 It is Monday again – the day when we take another look at the most interesting stories from the past week. What we have put together today is a list of leaks, rumors, more leaks, with a bit of official news for flavor. Let's start with the latter.
Samsung announced the rumored Galaxy S5 mini last week. As the name implies, it is a model based on the company's flagship, the Galaxy S5, but smaller in size and with a trimmed down specs sheet. Yet feature-wise, the S5 mini has pretty much all of the perks found on its bigger sibling.
In other news, we came across a leak allegedly revealing the Sony Xperia Z3 and Xperia Z3 Compact smartphones. Sony has switched to a 6-month upgrade cycle so seeing these two handsets leak isn't very surprising. Chances are we might see them in early September.
And in Apple-related news, dummies allegedly representing the next iPad Air have been photographed. It looks like the new model could be even thinner than the current one. Also, it should get an Apple ID fingerprint sensor just like the one found on the iPhone 5s.
For additional details and more interesting news from the past week, take a look at the slideshow below.