The Motorola DROID Turbo 2, the Galaxy View tablet, and the OnePlus X: weekly news round-up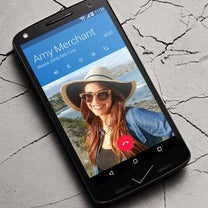 Once again, it is time for our weekly news round-up, where we put the most interesting stories from the past seven days for anyone who needs to catch up. Without a doubt, last week's defining event was the announcement of the latest DROID handsets, namely the Motorola DROID Turbo 2 and the Motorola DROID MAXX 2. And while the latter is but a rebranded Moto X Play, which we've known for a while, the former is a new model, sporting Motorola's new ShatterShield display tech.
In other news, Samsung announced the Galaxy View, which is a device we've been expecting for a couple of months. Samsung's huge, 18.4-inch tablet is designed to serve as an entertainment hub, and video streaming seems to be its specialty. To complement the experience, two powerful speakers have been built in, and the kickstand allows you to place the device on any flat surface around the house.
And speaking of announcements, the rumored OnePlus X smartphone is now official. It is a mid-range Android handset with more than adequate specs for its $250 price tag. Plus, it looks kind of nice with its two classy finishes. Starting November 5, it will be sold to only those who have an invite, but a month after that, invite-free sales will be held on a weekly basis.
For more of last week's stories that you shouldn't have missed, flip through the slideshow below.