Telefonica ditches BlackBerry in favor of Windows Phones
15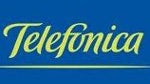 A leaked O2 Germany document shows that Germany's largest carrier, and a subsidiary of the world's fifth largest telecom, Telefonica, will apparently ditch BlackBerry BES phones in use by employees in favor of Windows Phone. Effective immediately, the move will see O2 Germany employees adopting either the Nokia Lumia 520 (for sales reps) or the Nokia Lumia 925 (store managers and above).
Telefonica Germany's Mario Buchner is cited as claiming that the decision was influenced in part by the massive savings the move will help achieve (pegged at about $330,000 a year) in fees to BlackBerry. Moreover, the decision was further made easy by the inherent integration of Windows Phone products with Microsoft's Office products.
According to
WMPowerUser
, other Telefonica subsidiaries in the U.K, Germany, Spain, Brazil, Mexico and Chile are set to follow through with the same measure soon.
Does this spell immediate doom for BlackBerry? Probably not – the Canadian manufacturer has been through worse. It is worth mentioning, though, that
the company formerly known as RIM is in one hell of a pickle
.
source:
WMPowerUser