Tayasui Sketches Pro is the iOS Free App of the Week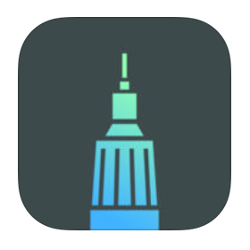 If you like to sketch on your phone, Tayasui Sketches Pro is an app that you should have installed on your iOS device. The good news is that you can install it for free as the iOS Free App of the Week. This is the Pro version of the app which includes extra sketching tools and pro features. There are over 20 realistic tools including watercolor brushes. You can share your finished drawings with the Sketches community and vote for your favorite drawings.
A couple of videos have been posted on YouTube by a user of the app. We've embedded them in this article to help you learn how to use it. Android users shouldn't feel totally left out. The non "Pro" version of Tayasui Sketches is available for free from the Google Play Store, with in-app purchases available at $2.15 per item.
Every week, Apple selects a paid app that it basically gives away for free. The categories are varied which means that during any given week, you just might find something that interests you. If the Tayasui Sketches Pro app is one such freebie, click on the appropriate sourcelink below!
source: TayauiSketches (
Pro version for iOS
|
Android
), KarenBosch (
1
), (
2
)