Tablets generate 3 times more traffic than smartphones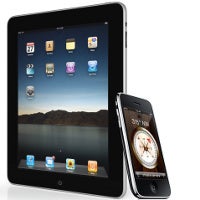 It might seem like an obvious thing - the larger the screen, the bigger the data consumption. In this case we're talking about tablets and smartphones, with the iPad and other tablets ending up consuming three times more data than smartphones, according to the latest study by video optimization company Bytemobile. The study is based on users on 3G and 4G networks within Bytemobile's customers.
iPad users were found to browse an average 33 web pages each session, and that's a 160% more than iPhone users.
When it comes to video, YouTube is the obvious winner, but what's also interesting is that time spent on YouTube is longer than other video sessions. On average, a user spends 8.5 minutes watching videos in comparison to just above eight for a Vevo session.
Directly related to speed is of course the quality of video we watch and that might be a very direct incentive for carriers to improve their services, according to Anna Yong, product marketing manager of Bytemobile's Mobile Analytics.