T-Mobile Money to get new eligibility rules starting March 31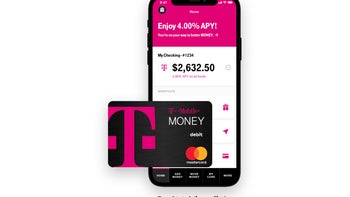 T-Mobile
is one of the many carriers around the world that offers an online banking account to customers eligible for such a product. Although it doesn't have any perks that make it exceptional, T-Mobile Money does have some benefits that some will find very useful.
For starters, you don't have to be a T-Mobile customers to be eligible for Money. Secondly, there are no fees attached to the account, no balance requirements and your T-Mobile Money account is insured up to $250,000.
The best perk of having a T-Mobile Money account is the 1% APY (annual percentage yield), which can be raised to 4% by T-Mobile and Sprint customers. However, in order to earn 4% APY, you must deposit at least $200 per month into your account.
According to
TmoNews
, that's going to change come next month. According to a new report, starting March 31, T-Mobile Money customers will no longer be required to deposit $200 per month to benefit from the higher APY. Instead, you will have to make 10 qualifying purchases each month to earn 4% APY.
The information hasn't been confirmed by T-Mobile yet, but it looks like the carrier is already informing customers about the new changes.
Recommended Stories