TCL presents two new budget smartphones: the Alcatel 3X and the Alcatel 1V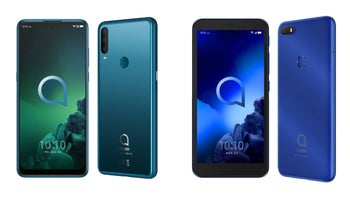 Time for the latest batch of smartphones coming directly from Berlin where this year's IFA is already starting to heat up. This time it's the Chinese company TCL Communication, responsible for Alcatel smartphones, which has something new to show us. Two new things, in fact. The company just announced two new smartphones, the Alcatel 3X and Alcatel 1V. Let's take a quick look at what each of them has to offer, starting with…
Alcatel 3X is for those looking for a smartphone on a tight budget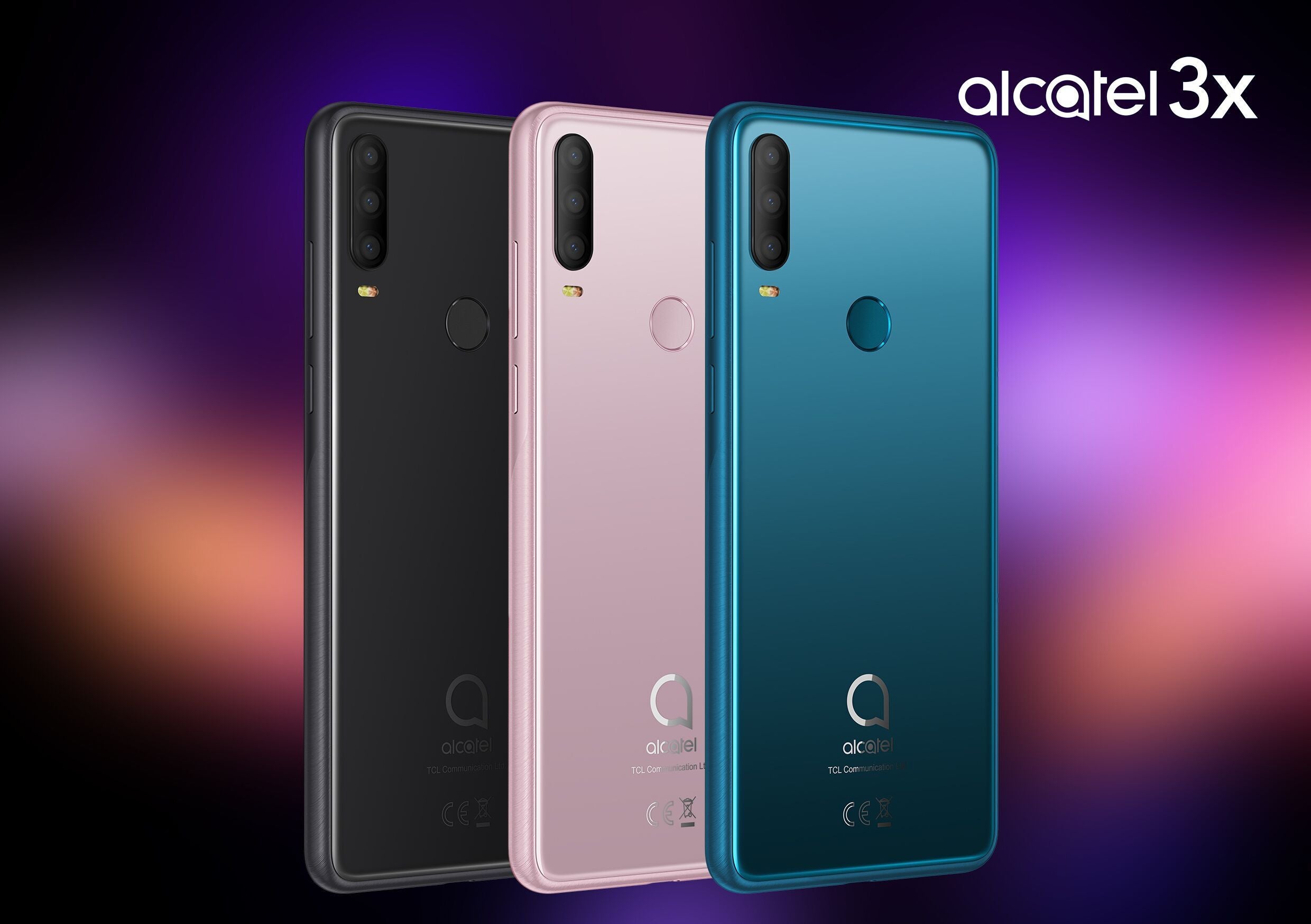 The Alcatel 3X has a 6.52-inch display with a resolution of 720x1600 and a familiar-looking design with a waterdrop notch at the top and a slightly thick bezel at the bottom. On the back, we get a fingerprint sensor and a triple-camera setup. That might surprise you, considering the price point, so let's see what's behind it.
There's a 16MP main sensor, accompanied by an 8MP wide-angle camera and a 5MP depth sensor. Not too shabby, actually. How good the pictures will look, however, is another matter. Meanwhile, on the front, there's an 8MP camera with Fixed Focus for your selfie and video calling needs.
The device is powered by an octa-core MediaTek SoC paired with 4GB of RAM on the base version with 64GB of storage and 6GB of RAM for the 128GB option. If storage is an issue, you can expand it with an up to 128GB SD card.
The most impressive thing about this phone is probably its 4000mAh battery. Combined with the relatively low-resolution display, it should easily get you through two days of average use.
And while this phone isn't exactly a heavy hitter, its price is what can make people consider buying it. It starts at just 149 Euro (about $165) for the 4/64 version. You get what you pay for, but in this case, it's not that bad.
Alcatel 1V a sub-$100 barebones smartphone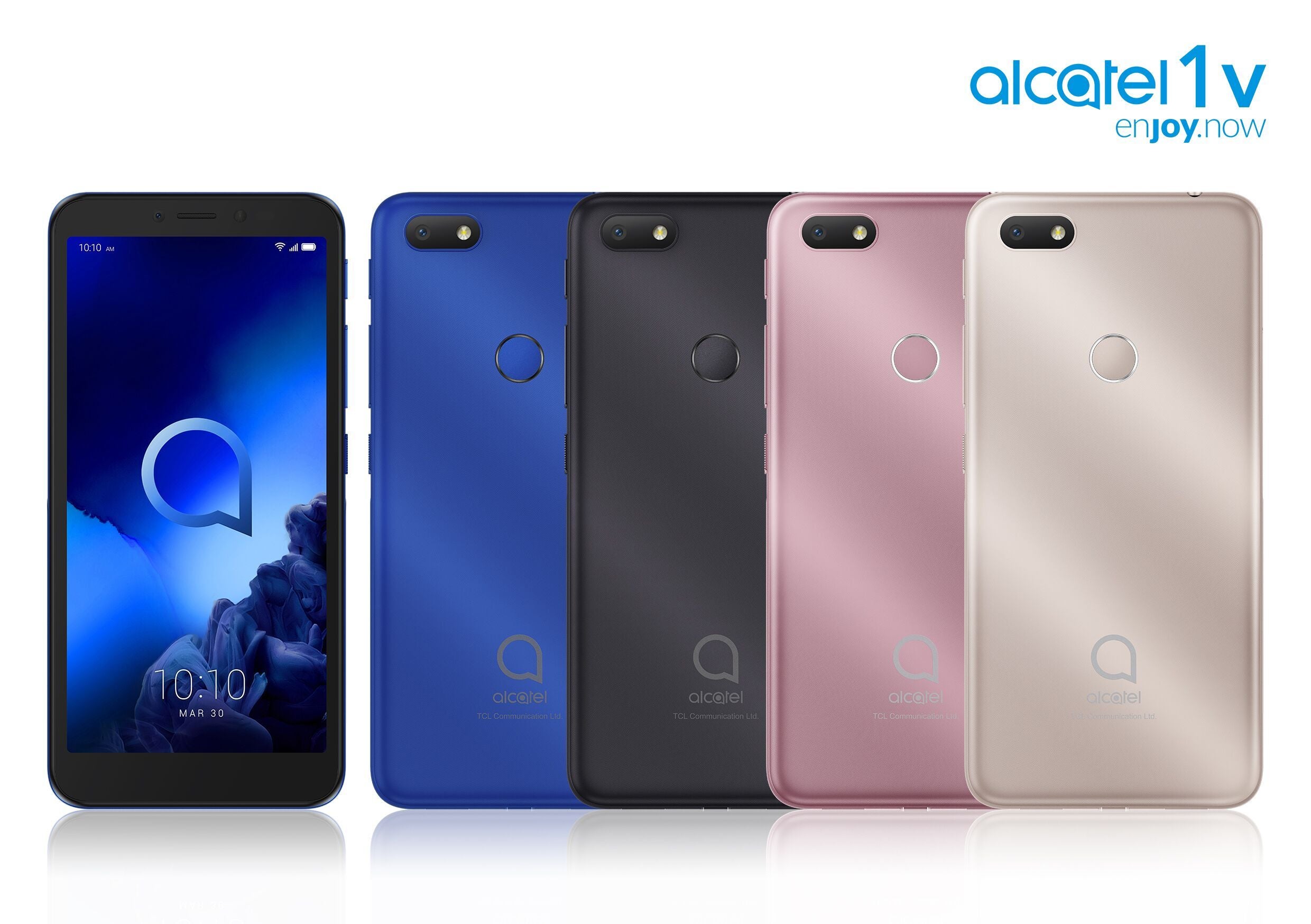 Look, we're not going to pretend that the Alcatel 1V will excite you. This is a phone for those that want a new Android smartphone but have the budget for a feature phone. The 5.5-inch display has a resolution of just 480x960 pixels. The octa-core processor is running the Android Go edition of Android 9, which comes with smaller and streamlined versions of Google's apps. It shouldn't surprise you then that the base version comes with only 1GB of RAM (and 16GB of storage). However, if you feel like splurging, you can bump that to 3GB!
Unlike the 3X, the Alcatel 1V comes with a more humble 2460mAh battery. Still, with the smaller display and less demanding chip it will be more than enough.
Oh yeah, we almost forgot, there are also cameras on the 1V. A 5MP front one and a 5MP rear one as well, you don't see that every day! Interestingly, the rear camera has AI scene detection and night mode! We'd like to see how a night mode photo will look with this camera.
The Alcatel 1V starts at just 79 Euro (about $88) and will come in four colors, including Metallic Rose.
To finish things off, TCL Communication also released a budget smart display called Alcatel Smart Tab 7. Sporting a 7-inch display with a 600x1024 resolution, it's primarily meant as an entertainment device for kids. It works with Google Assistant and has a built-in camera that can be used for video calls via Google Duo. If it sounds underwhelming then maybe the price will raise your brows as it costs only 79 Euro (about $88) as well.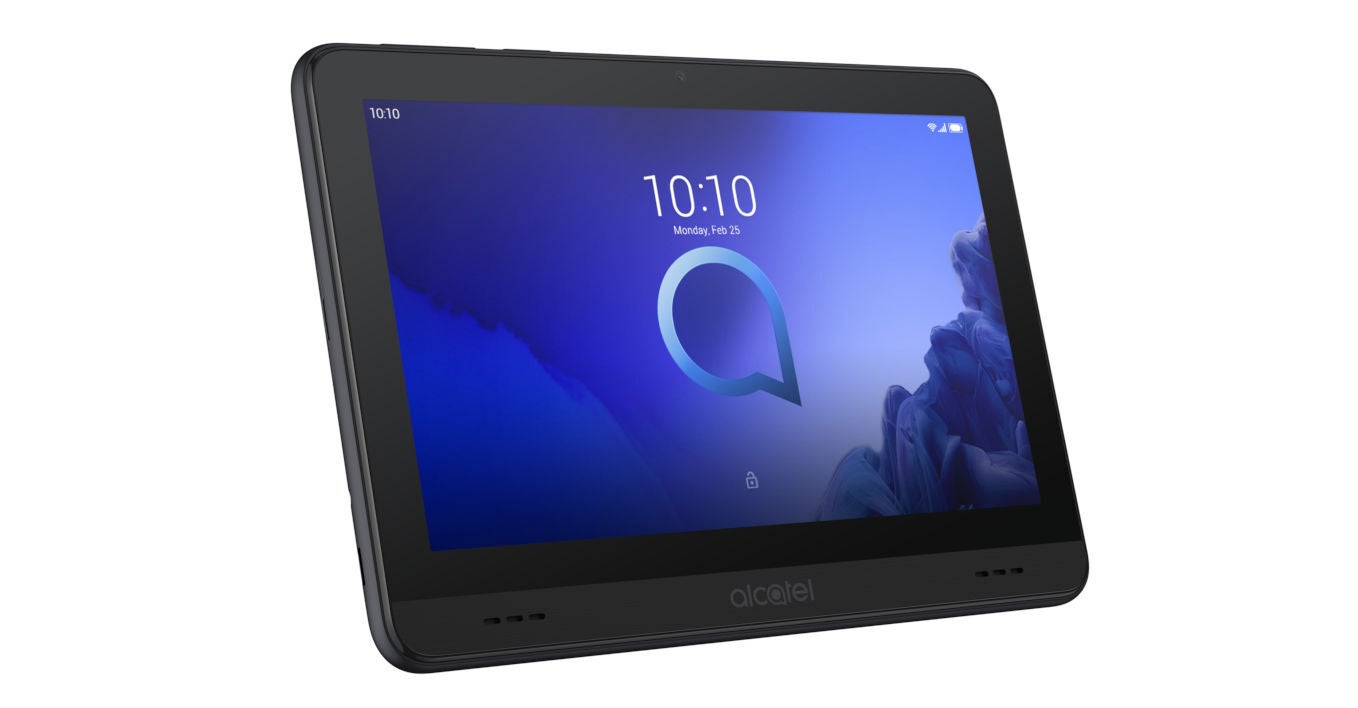 Alcatel Smart Tab 7

Those are all the Alcatel products we're getting at IFA 2019. Stay tuned for more releases from other manufacturers, the tech extravaganza is just starting!