T-Mobile's John Legere wants you to break up this Valentine's Day
9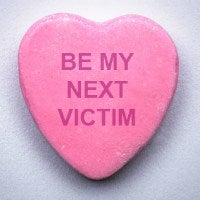 T-Mobile CEO John Legere has one real passion in his life. Beyond even running T-Mobile and making the carrier competitive, Legere's one true love in this world seems to be the art of antagonizing AT&T. Legere routinely calls out the carrier, and recently even went so far as to put out a press release with
fake quotes
from AT&T CEO Ralph de la Vega.
Tomorrow is Valentine's Day, and John Legere has a note for anyone on a rival carrier. He wants to see users keep breaking up with their carriers and switching to T-Mobile. T-Mobile notably got about 80,000 customers to actually send breakup letters to their old carriers when switching. Legere has sent out a number of tweets, trying to start a meme and get customers to leave their carriers. The tweets take aim at Verizon, AT&T, and Sprint.
T-Mobile has been making waves recently. The carrier added 869,000 post-paid subscribers in the last quarter. And, even more notably, T-Mobile has been doing well enough that it has caused the big guns, Verizon and AT&T, to change their policies and rate plans.