T-Mobile releases three new JUMP commercials featuring Bill Hader
2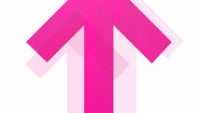 The first set of JUMP commercials from T-Mobile were pretty solid, mostly due to the comedic performance from SNL alum Bill Hader. Well, T-Mobile wants to refresh the
commercial set
, so it has released three new ads for the JUMP program, and all once again starring Bill Hader. Of course, the JUMP program is T-Mobile's option to allow customers to upgrade more frequently.
The idea behind JUMP is that you pay a monthly fee, which includes device insurance, that will allow you to upgrade your phone as often as every six months instead of the usual two years. The commercials previously focused more on the things that could happen to your device that might lead you to need to upgrade, but the new commercials focus more on why you probably don't want to wait to upgrade.
Our favorite is "Finger Prints". What about you?