T-Mobile is spreading its HSPA+ love to an additional 16 markets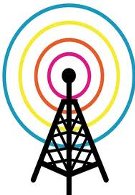 On the eve of a full launch for their next top tiered Android powered smartphone, the number four wireless carrier in the country is aggressively rolling out their beloved HSPA+ network to an additional 16 markets. T-Mobile announced today a handful of locations where they've completed upgrades to their network for HSPA+ connectivity.
These include West Palm Beach, FL; Oakland, San Jose, San Francisco, and Sacramento, CA; Salt Lake City, UT; Tucson and Phoenix, AZ; Omaha, NE, Norfolk, VA; Myrtle Beach, SC; Knoxville, TN; Huntsville, AL; Denver, CO; and Biloxi and Gulfort, MS. Surely there are going to be plenty of potential T-Mobile G2 owners who'll be happy about the thought of blazing fast data speeds ruling the airwaves across their area.
However, it appears as though T-Mobile will still be on track of expediting their HSPA+ roll out in order to blanket 100 markets and 200 million people before the year is over.
source: T-Mobile