T-Mobile giving away free phones and gift cards to its fans
2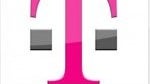 This Saturday,
T-Mobile Facebook fans are given the opportunity to grab a $49 T-Mobile gift card
simply for being cool. As a way of promoting its
newly-introduced Value plans
, the carrier will be giving away 49 gift certificates to those who head over to its Facebook page, hit that "Like" button, and fill out a small form with their information. Those who are already fans of T-Mobile on Facebook can simply fill out the said form in order to participate in the sweepstakes.
To make things even better,
T-Mobile will be giving away free phones as well
. The special will be available in 57 carrier outlets across 13 states, namely California, Colorado, Florida, Georgia, Hawaii, Illinois, Louisiana, Massachusetts, Minnesota, New York, Texas, Utah and Washington. If you manage to be among the first 49 people to sign up for a 2-year Value plan with unlimited data at one of the select T-Mobile stores, you will walk away with a free
Samsung Exhibit 4G
or
T-Mobile Sidekick 4G
.
Bear in mind that T-Moble will be running the gift card giveaway and the free phone special for one day only. If you manage to grab yourself a prize or a new handset tomorrow, do not hesitate to brag about it by leaving a comment below.