T-Mobile USA Marketing Chief Cole Brodman to step down
8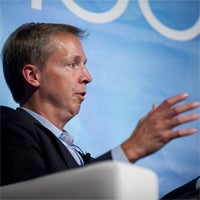 T-Mobile has confirmed that, at the end of the month, T-Mobile USA Marketing Chief Cole Brodman will leave the company. Broadman has been with the company for almost 17 years and has held his current position for just short of 2 years.
He is expected to leave on May 25th, but he will continue to service as a strategic advisor. He has not announced any other job prospects.
"It's a retirement from T-Mobile," said Brodman, 46, in an interview. "It's an opportunity to step away, get a break and start to think about how I want to do something next.
In the interim, Senior Vice President Andrew Sherrard will fill Brodman's shoes.