Subspotting app lets you map Wi-Fi and mobile data coverage in the metro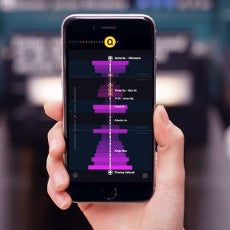 Trainspotting. No, not the movie, the wireless data coverage situation in the subway. Despite efforts by carriers and the Metropolitan Transportation Authority to ensure steady supply of bits and bytes all along your morning and evening commutes in New York, the mobile data blanket has many holes and patches in it still.
If you want to map the exact coverage and follow outages of the various entities that have promised to cover the NYC subway with Internet connectivity, look no further than the new Subspotting app.
Subspotting combines reports for cell reception underground from the Big Four - AT&T, T-Mobile, Verizon, and Sprint - with tracking the MTA's own Transit Wireless Wi-Fi service that is supposed to light up all 278 New York subway stations by the end of the year, and currently has about 147 in service.
This way you can gauge where you will be able to use your phone or tablet with data connection regardless of where you are going. A pretty sweet service that we hope gets expanded to other cities' underground transport as well.
Developer

: OFFC NY LLC

Download

: iOS

Category

: Productivity

Price

: $0.99