Stories you shouldn't have missed this week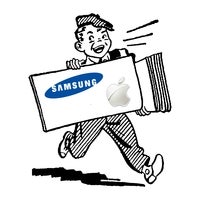 Well, folks, another exciting week is now almost behind us. This can only mean one thing, namely that it is time to take one more look at the most interesting stories that we posted over the past few days. We have a monstrous device coming from LG, Windows Phone 8 Lumia smartphones headed to U.S. carriers, and perhaps most notably, word on the aftermath from the Apple v. Samsung case.
But that is not all, of course. We believe we might know when the next iPhone will hit the shelves nationwide, and we are lead to presume that Amazon has something big to show us next month. And if that is not enough, we have a clue as to what some next-gen BlackBerry smartphones might be like hardware-wise. Do we have your attention already? Then follow the links below, where more information about these and other interesting stories is available.