Best Walmart Black Friday 2021 deals: our expectations
6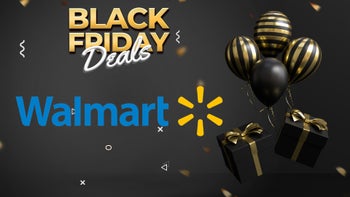 Black Friday 2021
will be one of the most important shopping events of the year, allowing everyone to find their most desired tech products often for the cheapest possible price. Thus, it's never too early to make plans for Black Friday 2021, particularly in regards to what Walmart deals we're going to get, if this is your store of choice.
If you're planning out your 2021 Black Friday shopping and wish to learn more about what the Walmart Black Friday 2021 experience will be like, you've come to the right place! Alternatively, you may also be interested in checking out the
best Amazon Prime Day 2021 deals
and
Walmart Prime Day deals
we're expecting to see.
You may also find
interesting
:
Will Walmart have Black Friday sales?
Yes, indeed, Walmart takes part in the Black Friday event each year. Walmart is expected to be launching some of its best deals and offers on Black Friday 2021, like it always has. Walmart's best discounts on smartphones, tablets, headphones, smartwatches and other cool tech will be listed right here, as they become available, so stay tuned!
When is the Best Buy Black Friday 2021 event?
The Black Friday 2021 event is going to be on November 26. However, as with most large retail stores, we can expect Black Friday 2021 deals from Walmart earlier, likely as soon as November 4th comes around.
What are the best Black Friday deals from Walmart?
We know what kind of deals we can expect from Walmart for the 2021 Black Friday shopping event, based on what we saw from it on last year's Black Friday.
Walmart's top Black Friday smartphone deals included significant price reductions on some of the most desirable Android phones out there, as well as several highly popular
Apple
iPhone models. The
iPhone SE
(2020) was down from $349 to just $199 prepaid, while the iPhone XR was down from $399 to $349.
Budget
Samsung
phones were even more affordable than usual – the Galaxy A51 128GB model was $200 off, while the smaller A21 was $150 off.
Aside from great Black Friday deals on smartphones, Walmart will also significantly reduce the price tags of TVs and laptops for Black Friday 2021. Last time, huge TVs from the likes of Samsung, Vizio and TCL were up to $50 off. Gaming and business-oriented Windows laptop, as well as many Apple MacBook models were up to $835 off, particularly the i5 13-inch MacBook Pro with 16GB of RAM and 512GB of storage.
Smartwatches like the Samsung
Galaxy Watch
and
Apple Watch
will also be plenty more affordable at Walmart for Black Friday 2021.
Not just that, but tablets, including iPads, and headphones and earphones, including the Apple
AirPods
Pro are too expected to be reduced in price once again.
While we wait for Black Friday 2021 deals to start rolling in, feel free to browse our most current deals, that you can take advantage of right now: