Still fearful of the overheating Snapdragon 810? Reports say all current smartphones have the tweaked v2.1 edition
32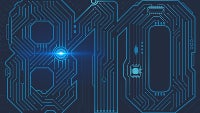 Recently, we've heard talks of a "Snapdragon 810 v2.1" – allegedly, an upgraded version of the Snapdragon 810, which acquired the unfortunate fame of being an overheating SoC that needs to be throttled most of the time in order not to fry. Word is that Qualcomm addressed some issues with the chip and the v2.1 variant is heat-free.
Manufacturers that are about to release SD 810-toting handsets would, of course, love to make sure that the chip they use in their new smartphones does not cause issues, which is why marketing campaigns have started
specifically underlining
the fact that "this phone has a Snapdragon 810 v2.1 in it". However, it seems that this may be true for all handsets that use Qualcomm's SoC.
HTC Senior Global Online Communications Manager Jeff Gordon took to Twitter to inform users that, as per Qualcomm-given information, all SD 810-equipped smartphones that are currentlyon sales are rocking the v2.1 in them. And sure, this makes sense, as Qualcomm has probably discontinued the original chip and now only manufactures and ships the updated version.
This begs three questions – firstly, do early adopters who ended up owning a smartphone with the original Snapdragon 810 deserve some kind of compensation?
Secondly, how recently was the v2.1 adopted by "all OEMs"? We recall that just last month, Japanese NTT DoCoMo was
warning its clients
about
overheating
concerns over the Xperia Z4.
And, lastly, LG
wasn't happy
when it first heard that Qualcomm is planning to tweak the Snapdragon 810, since it had just launched the
G Flex 2
with the first version of the SoC under its hood. The smartphone maker even threatened to sue the silicone slinger – will there be bad blood between the two now?
The truth, according to what Qualcomm tells me, is virtually all OEMs who've announced devices with Snapdragon 810 are currently using v2.1.

— Jeff Gordon (@urbanstrata) July 15, 2015
@electronicpunk 2.1.

— Jeff Gordon (@urbanstrata) July 15, 2015
via:
PhoneDog