LG might sue Qualcomm if it exclusively modifies the Snapdragon 810 chipset for Samsung
56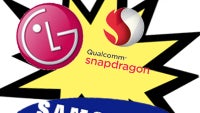 The amount of rumors surrounding the Snapdragon 810 and the over-heating issues that it allegedly has are quickly becoming worthy of an old-time Scandinavian saga. As a refresher: a month or so ago,
rumors claimed that Qualcomm's 64-bit Snapdragon 810
is causing overheating issues, which were to blame for an eventual delay of the Samsung Galaxy S6, LG G4, HTC One (M9), etc. However, this did not prevent LG and Xiaomi from unveiling two devices powered by the same chipset, the
G Flex 2
and the
Mi Note Pro
.
What's more, LG recently claimed that the
Snapdragon 810 is not overheating whatsoever
, on the contrary - the manufacturer claimed that it's one of the least heat-inducing chipsets currently available on the market. Still, yet another recent speculation claimed that Qualcomm might fine-tune the Snapdragon exclusively for Samsung, one of its biggest customers, so that the
upcoming Galaxy S6
and the
rumored Galaxy S Edge
don't overheat.
Well, in regard to this exact rumor, it is now speculated that if this turns out to be the case and Qualcomm really modifies the chip so it suits Samsung's needs better, then LG might sue the Snapdragon 810 maker. The reason is that such a belated improvement of the chipset will confirm the rumors that the chipset has had multiple issues that Qualcomm was aware of, which can potentially trigger a slew of legal disputes.