Started from the bottom, now we're here: 4K footage shows the current state of the Apple Park
23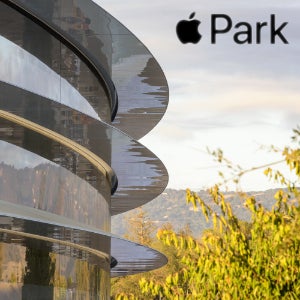 The construction of Apple Park, the futuristic circular new headquarters that will house more than 12,000 employees, is almost complete.
The 2.8-million-square-foot "spaceship" and the surrounding auxiliary R&D buildings that are propped across 175 acres of land are receiving some final major touches, which hint that Apple is indeed aiming to finish the large-scale project by year's end.
Thanks to a 4K drone video footage captured by YouTube creator Matthew Roberts, we get to see the whole of Apple Park from the best possible vantage point that leaves almost nothing to the imagination. We get to see the finishing touches of the Steve Jobs Theatre, the multi-storey parking lots, the R&D buildings, the Apple Store & the Apple Cafe, as well as the numerous outdoor working spaces and parklands that will shape Apple Park.
Of course, one thing that we would have loved to witness is a tour of the spaceship's insides, which are most definitely a sight to behold on their own. Probably later on!
source:
@MatthewRoberts