Squarespace app finally available for Android
1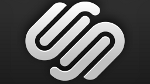 Squarespace is one of the better, if not more expensive, options for website hosting and design. While the service can be pretty pricey with the cheapest option at $12 per month, you get quite an experience for that money. Squarespace will host your site and the WYSIWYG editor is one of the best around allowing easy setup for those without any knowledge of coding, but also offering great tools for those of you who want to fiddle with the CSS and HTML. It's been a long time coming (especially since iPhone has had a Squarespace app since November 2009,) but there is finally an official Squarespace app in the Android Market, and word is it's pretty slick.
The app does have most of the features that you'd want including:
Post directly to your blog
Edit content in multiple modes including: Text, Markdown, Textile and HTML
Post photos on the go
Fully manage comments: approve them, reply back, or mark them as spam
Receive a push notifications for new comments and comments awaiting moderation
See a live preview of your entire site and posts
Manage multiple Squarespace sites from one device
View robust site statistics in real time
The only minor complaint so far is that the site statistics are only for the past week and no longer. Otherwise, the app is just as slick as you'd expect from the Squarespace team. Definitely give it a shot if you are a Squarespace user.