Sprint takes huge charge related to its brand name
30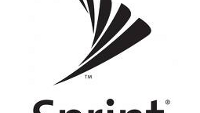 Struggling mobile carrier Sprint has taken a huge charge of $1.9 billion to write down the value of the Sprint brand. This comes after a poor fourth quarter that saw the carrier lose 205,000 postpaid customers during the last three months of the year. The company's churn rate was higher at 2.3% and revenue declined 1.8%.
The mobile operator's CEO, Marcelo Claure, says that the trajectory of Sprint's business is changing. Claure says that Sprint is making progress in adding new customers with
aggressive promotional plans such as the one that cuts Verizon and AT&T subscribers' bills in half
if they switch to Sprint. Still, as we pointed out, after turning in your handset as required and replacing it with a new one,
your savings are closer to 20%
.
Sprint is also looking to close the gap it has with the competition in terms of the number of retail stores it operates. It trails T-Mobile by 600 stores and is 3000 locations shy of Verizon's total. The company is said to be in talks with Radio Shack
to pick up leases on as many as 2000 retail locations
that the electronics retailer is looking to close under bankruptcy protection.
"It's fair to say that the investment has performed at a less attractive rate of return than they (Sprint parent SoftBank) would have expected. This is a turnaround and it takes time. The trajectory has reversed."-Marcelo Claure, CEO, Sprint
Claure says that Sprint still has enough cash in the bank to fund operations. Just in case of a funding shortage, he says that the carrier would consider selling some of its 2.5GHz spectrum, which is highly valued. Sprint predicts that its earnings (after adjustments) will rise 5% to 7% this year. Hopefully, Sprint can finish with the network build out that has plagued customers and has led them to leave the mobile operator for one of its rivals.
source:
WSJ