Sprint's new deal, promising 50% off AT&T and Verizon bills, said to save just 20%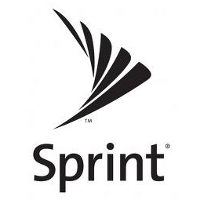 With great fanfare,
Sprint announced its new "Cut Your Bill in Half Event" the other day
. Starting Friday, and running through March 15th of next year, AT&T and Verizon customers moving to Sprint can save 50% on their current plans, while keeping the same amount of data. And while that is true, even Sprint admits that when the cost of purchasing or leasing a new phone is taken into consideration, the actual bottom line savings is closer to 20%.
To join the plan, current Verizon or AT&T subscribers must surrender to Sprint the handsets they use now. New subscribers will be able to lease a new phone, use Sprint Easy Pay to make monthly installment payments on a new handset, or just pay the full retail price. Sprint CFO Joe Euteneuer admitted at a Merrill Lynch conference yesterday, that the actual net savings is closer to 20%. But he also said that many of the existing Sprint plans could turn out to be cheaper than the current promotion.
Another question about the new promotion was answered yesterday. When asked why T-Mobile customers weren't included in the deal, CFO Euteneuer stated that Verizon and AT&T are where most of the potential switchers are. And we suppose it has nothing to do with T-Mobile's current rate structure?
We should add that Sprint is offering $350 prepaid cards for each line moved over from Verizon or AT&T. The cards are supposed to help deray the costs of any ETF charges the new Sprint customers are socked with from their old carrier.
source:
Re/Code
via
AndroidCentral