Starting Friday, Verizon and AT&T customers moving to Sprint can get their bill chopped in half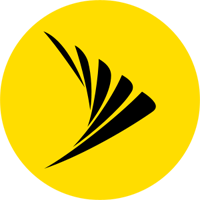 Starting this Friday, December 5th, AT&T or Verizon customers who switch to Sprint will have their monthly bills cut in half. The "Cut Your Bill in Half Event" will give subscribers of the two mobile operators unlimited talk and text, and the same amount of data they already are receiving each month. The only change will be the bottom line, which will be 50% of what these AT&T and Verizon customers are currently paying monthly.
The process to take advantage of the plan is simple. Go to
Sprint.com/halfprice
starting on December 5th, and upload a copy of your current bill from Verizon or AT&T. Or, you can go to a Sprint store with a copy of your current bill, and your Verizon and AT&T phones. At the store, a Sprint rep will come up with a service plan that matches the same amount of data you currently receive. Then, it is a matter of selecting new Sprint handsets. You can lease the devices, pay in monthly installments using Sprint Easy Pay, or pay full retail price. Those handling the switch online will be able to send in their current phones using pre-paid mailers.
Sprint will also hand out a $350 Visa Prepaid Card for each line that is ported over from AT&T or Verizon. These funds are to be used by new Sprint customers to pay for any ETF that they might be charged by AT&T or Verizon. To sign up for the prepaid card, consumers need to go to
Sprint.com/jointoday
.
"The Cut Your Bill in Half Event clearly demonstrates that Sprint delivers the best value in wireless. It's as simple as this: Bring Sprint your Verizon or AT&T bill along with your phone and we'll cut your rate plan in half. That's a 50 percent savings on your rate plan every month. And this great deal is not just a promotion. This will be the customer's ongoing price."-Marcelo Claure, CEO, Sprint
As an example of how the "Cut Your Bill in Half Event" works, Sprint shows an AT&T account covering 4 lines, and sharing 15GB of data. The $160 monthly tab is cut to $80 under Sprint's plan. By the same token, a similar plan that costs $260 a month at Verizon would be cut to $130 a month at Sprint. Customers will continue to pay the half price rate for as long as the account is active. The plan will be available through March 15th, 2015.
source: Sprint