Sprint locking all iPhone 4S SIMs starting 11.11.11
6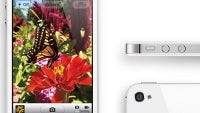 Numerology is all the rage for some companies. For Sprint, the date 11.11.11 will bring more bad news rather than good, though, as that's exactly when the carrier is starting to
lock the iPhone 4S
, SprintFeed reports.
The iPhone 4S SIM locking process will happen
during activation
and is invisible to both the customer and seller as neither would have to do anything. Initially, we lacked clarity on whether the iPhone 4S would start selling with the SIM locked or not. Only later, the Now Network confirmed that the first batch of devices will be sold unlocked.
The memo also mentions that
"this SIM lock update will not impact any current iPhone 4S customers (activated prior to 11/11/11)."
Those lucky users that got their 4S before today would still be able to use the micro-SIM slot freely when roaming internationally. For frequent travelers that's a pretty important feature as it allows them to purchase a local SIM and use it to avoid roaming fees.
To make things even more complicated, the carrier will reportedly unlock the SIM slot via an update for those customers in good standing. We only wish we knew what this means exactly.