Sprint launches new Katana and Muziq
1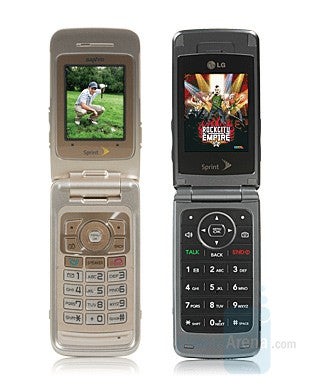 Sanyo Katana DLX and LG Muziq
You can now order two new phones from Sprint PCS webpage, choosing either the feature-rich Katana DLX or the LG Muziq, both being EV-DO clamshells.
The
Katana DLX i
s the successor of the SCP-8400 and unlike the previous two phones of the line (Katana and Katana II) this one isn't very limited on features. The DLX is EV-DO enabled device with QVGA two-inch internal display and quite large external one. It has microSD slot for memory and stereo Bluetooth. Sprint offers it for $130 after rebates.
Sanyo Katana DLX Specifications
The other new phone Sprint offers is the
LG Muziq
, which is the successor of the Fusic. It was announced in the
end of last month,
but is just now available for purchase. Coming at $100 after rebates, it will offer internal antenna, smaller dimensions (thanks to almost 0.2" (5mm) slimmer body and lighter weight. The display hasn't changed compared to the Fusic and still has mediocre 176x220 pixels resolution instead of QVGA 240x320. The camera is also still just a 1.3-megapixel one.
LG Muziq Specifications
source: Sprint