Sprint gives gift baskets (and job applications) to T-Mobile employees
29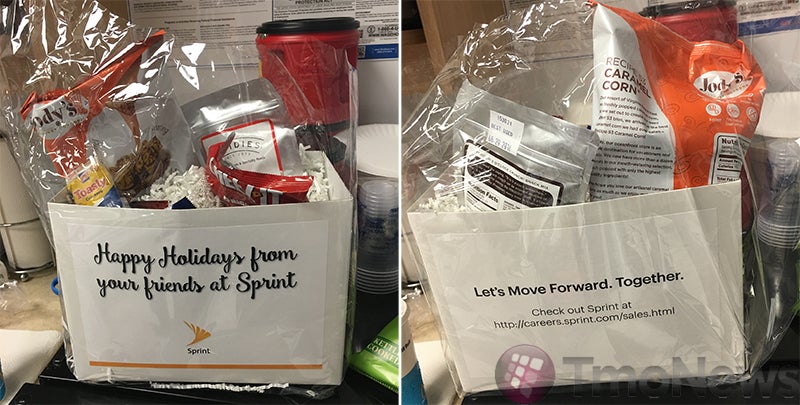 It's the holiday season, so of course companies are sending gifts around to customers and employees. However, usually a company will send gifts to its own employees and not those of a rival. Sprint doesn't seem to care about that convention though and has apparently been sending gift baskets to T-Mobile employees.
Usually, this is the kind of shenanigan that we would expect from T-Mobile and its king of corporate trolling, CEO John Legere, who has played pranks and pulled publicity stunts at the expense of competitors like Verizon and (more often) AT&T on a number of occasions. But, this time it is Sprint CEO Marcelo Claure taking the passive aggressive route by sending gift baskets that include candy, snacks, and a card from Claure that reads: "Our companies compete to take business from each other throughout the year but this is the season of giving. So enjoy these treats from Sprint. Happy Holidays, Marcelo."
Taking the move the extra mile, the back of the basket has a card saying, "Let's move forward, together," and includes the URL for Sprint's career page where one might go to find an open job.
Reportedly, T-Mobile has instructed employees to throw out the baskets and not let anyone know this is happening, but obviously at least one employee didn't listen.