Sprint Galaxy S8 and S8+ pre-orders come with $100 reward eCertificate from Samsung
5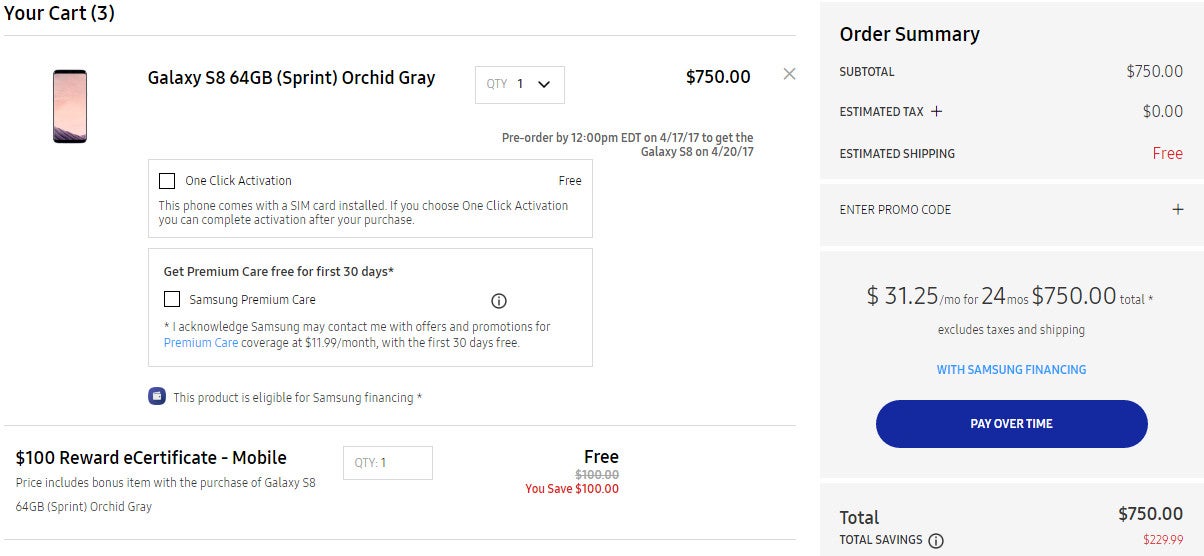 Samsung promised customers who pre-order the
Galaxy S8
and
Galaxy S8+
will receive their phones one week earlier. Otherwise, the phones should hit global markets on April 28, if nothing bad happens.
But that's not the only advantage you get by pre-ordering either of the two phones, as Samsung has plenty of promotional offers running until April 20 or even after that date. While just about every customers who pre-orders one of the flagships will get a
free Samsung Gear VR
with Controller, not everyone will be getting the new deal from Sprint.
If you pre-order the Sprint Galaxy S8 or S8+ via Samsung's online store, you'll also be getting a $100 reward eCertificate on top of the free VR headset. The other carrier-branded models don't include this deal, so it looks like it's something between Sprint and Samsung.
Keep in mind that if you pre-order the
Galaxy S8 or S8+
by 12:00 pm EDT on April 17, you will get your phone no later than April 20. We assume the $100 reward eCertificate will be offered for free until that date as well, but we can't be sure at the moment.