Spotlight: VXG Media Player for Android comes free and feature-packed
2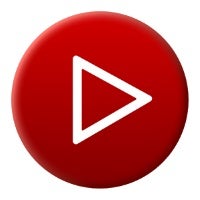 If you're still shopping for a video player on Android, either get MXPlayer or VLC like all the cool kids do, or try something different for a change. How about the Video Experts Group's Media Player for Android? This app prides itself on being very fast and simple, just how a proper video player should be! The application lets you play video files, record your favorite fragments, and share them with friends through Wi-Fi.
Under the guise of its simplicity, VXG Video Player goes deep into functionality and file compatibility. First, a brief list of supported formats: AVI, 3GP, M4V, MP4, WMV, FLV, MPEG, MPG, MOV, RM, VOB, ASF, MKV, F4V, TRP, TS, TP and others (what the heck are you watching?!) There are digital zoom and picture shifting, search for video file and HTTP upload, live stream recording, hardware decoding with processor optimization and multi-core support, among a whole lot of other things.
The application itself is built on the VXG Android mobile video player SDK, which lets anyone that can get around a piece of code build their own media player out of it. The code base features a hardware accelerated HD video decoder with multi-core and multi-channel support, video integration with any activity (based on SurfaceView), hardware pre and post-processing with de-interlacing and OpenGL shaders, custom and standard notifications (about connection, disconnection and other events), and multicast/unicast UDP stream playback.
The VXG Media Player is definitely serious movie-playing business, and is also free, so if you want it, go to the Play Store and grab it!