Spotlight: Fileseal is a user-friendly automatic file encryption app for Android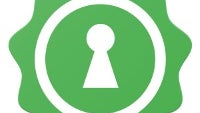 If you're after a user-friendly file encryption app, consider Fileseal. This app lets you encrypt files on your Android device's storage and automatically sync them with cloud storage services, such as Dropbox and Google Drive.
Specifying a target folder means both existing and newly added files inside the folder and its subfolders will be automatically encrypted, stored in the target folder under encrypted sub-folders and syncing with cloud services, should you choose so.
Files uploaded to cloud services are universally encrypted, while the original and un-encrypted files are erased immediately using secure delete methods, minimising the chance of recovery after removal. Fileseal also contains a built-in image viewer and a rudimentary file manager, letting you see and manipulate photos without exposing them to external applications.
Fileseal is free to use, and contains an optional Premium upgrade. The steep $15 price of admission will unlock multiple folder protection, ad removal, an increase of file size limit, extended mode for secure-deleted files, and other things.