Spotify brings back the home screen widget for Android
2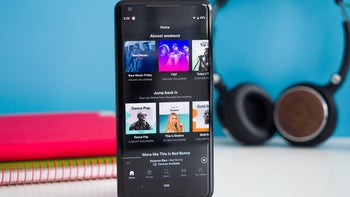 After removing the home screen widget for Android about a month ago, Spotify has decided to bring it back from the dead. Although the reason the feature was discontinued probably had something to do with it not being used by too many Spotify customers, it appears that people weren't happy by the change.
The widget is now resizable, but some stability issues have been fixed as well. The Android Widget will show up on your home screen after you update to the latest version of Spotify. The new version of the app has already been released in the Google Play Store, so the Android Widget should be available to everyone now.
If you're on the latest version of the app, then Spotify will show in the widget menu on your device, so make sure to check the new feature after the update if you want to take advantage of the Android Widget.