Split decision in South Korean courtroom leads to ban on Apple and Samsung devices
42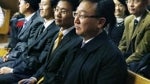 Despite holding a homecourt advantage in a South Korean courtroom presided over by a panel of three South Korean judges, the best that Samsung could manage in a patent suit against Apple was a split decision. The court ruled that each side had infringed on the other's patents and the
Apple iPhone 4S
and the
Apple iPad 2
are both banned from being sold in the country
along with various Samsung smartphones and tablets.
While there is no telling how this decision will compare with the jury's decision in the Apple v. Samsung patent trial in California, good news for Samsung came from the ruling of the three-judge panel in the Korean courtroom that there was "
no possibility
" that
a consumer could mistake a Samsung smartphone for the Apple iPhone and vice versa
. In addition, the three-judge panel ruled that Samsung's icons do not resemble Apple's icons. If the jury in California agrees with the Korean judges, Apple is going to have a hard time winning that trial.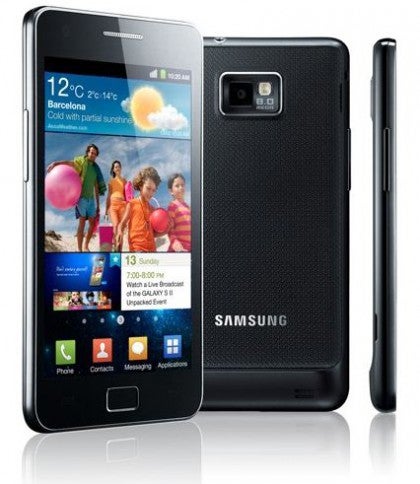 The Samsung Galaxy S II is now banned in South Korea
The South Korean court ruled that Apple did infringe on two of Samsung's patents while Samsung did infringe on Apple's "rubber-banding" or snap back patent. This patent was discussed for hours in the U.S. trial, and the ruling against Samsung has lead to the South Korean court banning sales in the country of the
Samsung Galaxy S
,
Samsung Galaxy S II
and
Samsung GALAXY Nexus
smartphones. Also banned are the
Samsung GALAXY Tab
and
Samsung GALAXY Tab 10.1
tablets.
In addition to the ban of the iPhone 4S and iPad 2, Apple must pay 20 million won in damages or $17,650 for each patent it was found to infringe upon for a total of $35,300. In addition to its banned devices, Samsung must pay 35 million won or about $22,000. Both sides had demanded damages of 100 million won or about $90,000.
In the U.S. trial, the jury continued its deliberations on Thursday.
source:
WSJ
via
AppleInsider

Despite the ban, the Apple iPad 2 remains on Apple's Korean website Friday
Recommended Stories