Sony Xperia XA1 and XA1 Ultra size comparison: how does Sony's budget-friendly duo match against other mid-range phones
https://www.phonearena.com/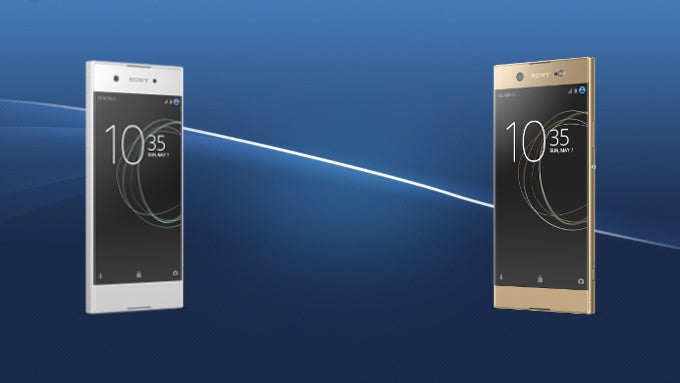 The Sony Xperia XA1 (left) and the Sony Xperia XA1 Ultra (right)
Sony just unveiled a barrage of new phones at MWC in Barcelona, and two of them specifically aim to refresh the company's mid-range line. These are the Sony Xperia XA1 and XA1 Ultra.
The new XA1 duo features identical design, chipset configurations and a similar 23 MP main camera, but here the resemblance stops as the bigger Ultra model comes with a larger screen size, battery and other improved characteristics. You can learn all about what powers the new phones by following this link, but stick around to find out how their size compares to the rest of the competition.
Sony Xperia XA1 vs HTC U Play, Samsung Galaxy A5 (2017), Xiaomi Redmi 4 Prime
Super tiny side bezel and gigantic bezel on the top and bottom
Compared to other popular mid-rangers in the 5- to 5.2-inch area, you can see that the Xperia XA1 is the lightest and narrowest device of the bunch. Although not as slender as the Samsung Galaxy A5, the smaller XA1 version is nearly a millimeter slimmer than the other 5-inch model found here – the Xiaomi Redmi 4 Prime.
Sony Xperia XA1 Ultra vs Samsung Galaxy A9 (2016), LG V20, Google Nexus 6
A gigantic phone that will be too big for most people
The Xperia XA1 Ultra features an edge-to-edge display with no bezels on the sides, but the ones that are located above and underneath the screen are quite large. This effectively makes the XA1 Ultra the largest phone of our big phablet selection, but we have to give props to Sony for keeping the handset relatively slim.

?
FCC OKs Cingular\'s purchase of AT&T Wireless