Sony Ericsson PlayStation Phone to come in March 2011
9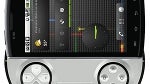 The rumor mill around the upcoming Sony Ericsson PlayStation phone has already churned out the looks, specs and a
video
of the phone in action. Out of the few unknowns left to the imagination, we can now cross the release month. Citing "one of our sources at the company", ITProPortal claims that the phone would be released in March 2011.
The Mobile World Congress in Barcelona in February 2011 will be used to showcase the
Gingerbread gamer
, which, although internally known as Zeus, or also as Z1, might end up just being called the Sony Ericsson PlayStation phone. All these additional details make perfect sense to us, but the floated specs of 512MB RAM, 8GB of memory, and a 3.7-inch WVGA capacitive touchscreen don't really seem like top of the line for a gaming-oriented handset. Of course, Android 2.3 seems to be pretty optimized for gaming, so clever new titles, taking advantage of the enhanced graphics code and the native motion sensors support in Gingerbread might fill in the void.
source:
ITProPortal