Soak test invites for Verizon's Motorola Moto X are out
15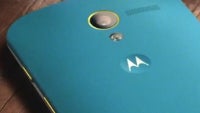 Motorola is known for its soak tests. The wholly owned Google subsidiary will test a software update on a small number of handsets belonging to a particular model first, before deciding whether to continue to allow the update to be made available for all of the handsets produced of this model. By doing this, Motorola can see if there are any problems with an update that could lead to widespread bricking of a large number of phones. By keeping the number of devices being tested to a minimum, if there are any problems, Motorola can limit its liability to the small number of phones actually being tested.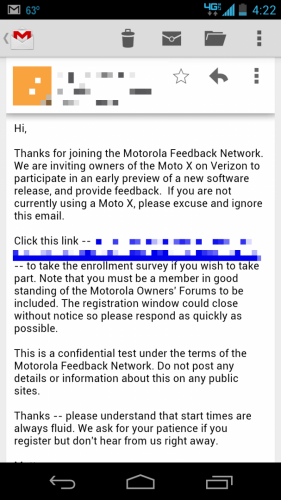 The Motorola Moto X for Verizon is about to go through a soak test
To have your phone involved in a soak test, you need to be a member of the Motorola Feedback Network and must pledge that all results will remain confidential. Motorola is now in the process of seeking volunteers sporting the Verizon branded
Motorola Moto X
to take part in the test. Most likely the update is the same one that Sprint,
AT&T
and
T-Mobile's Moto X owners have already installed
.
The update leaves a number of improvements to the camera including better color reproduction and improvements to the focusing in low-light conditions or when your subject is in motion. Besides exterminating some bugs, the update also quickens the time it takes to teach the "
Ok Google Now
" verbal cue to the handset.
Now that the phone is undergoing the soak test, the actual OTA update can't be too far behind. Is there anyone surprised that Verizon is the last of the four major carriers to rollout this pup?
source:
AndroidCentral