Snapchat parent Snap files IPO to raise $3 billion
1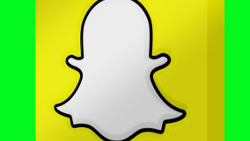 As expected, Snap, the parent of messaging app Snapchat, has filed with the SEC for an IPO that will raise $3 billion. The shares will be listed on the NYSE under the ticker symbol of SNAP (natch!). The stock that will be sold in the offering will be non-voting shares. The super-voting SNAP Class C shares will have 10 votes each and will be controlled by founders Evan Spiegel and Robert Murphy. There also will be Class B shares with one vote apiece, which will not be offered in the IPO.
While there will be plenty of excitement over the offering, there are plenty of question marks about the messaging app that make it a very risky investment. SNAP garners revenue from ads and
sales of its Spectacles
. The latter are sunglasses that feature a built-in camera to record up to 30-seconds of video, 10-seconds at a time. The glasses are priced at $129.99 and are sold from a traveling vending machine that changes its location every 24 hours. Last year, the company lost $515 million and was $373 million in the red during the previous year.
Snap says that it has "incurred operating losses in the past, expect to incur operating losses in the future, and may never achieve or maintain profitability...for all of our history, we have experienced net losses and negative cash flows." Snap also warned that user growth was flat in the third quarter. According to the filing, Snapchat has 158 million daily users and more than 2.5 billion snaps are created each day.
Venture Capitalists are expected to score huge profits once the IPO is completed. While the company will be valued as high as $25 billion at the IPO price, back in June of 2013 Snapchat raised $60 million at a valuation of $800 million. That is a better than 43-fold increase in the valuation of the company. The $60 million raised could be worth $2.6 billion at the time SNAP goes public. In retrospect, it seems that Facebook tried to steal the company when it
reportedly offered $3 billion for the messaging app in 2013
.
Morgan Stanley, JP Morgan Chase and Goldman Sachs are the deal's underwriters. It is all heady stuff for a company that started out by sending out disappearing ten-second messages written by Snapchat subscribers.
source:
CNNMoney