Snap, the Snapchat company, hires former Sony Entertainment exec Michael Lynton as chairman
1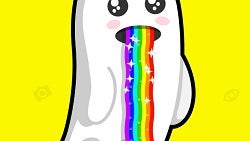 Snap, the parent company behind the ever-popular Snapchat, has hired the former chief executive of Sony Entertainment (a.k.a. the movie, TV, and music division) – Michael Lynton –as chairman.
In a statement, Lynton explained that he's been involved with Snapchat and founder Evan Spiegel since the project's early days and its growth after has made it right to jump ship from Sony. Indeed, Lynton is among Snapchat's first investors and has been on the company's board close to four years. It is said that he was among those who advised Evan Spiegel to turn down Facebook's $3 billion takeover proposition.
Lynton will remain involved with Sony for up to six months until a successor is found.
Recently, Snap began setting up a base for international operations in London, describing the UK as a "great place to build a global business." The company has over 10 million daily Snapchat users located in the country.
ALSO READ