Smartphone and TV maker LeEco may lay off over 80% of its U.S. workforce, announce restructuring
2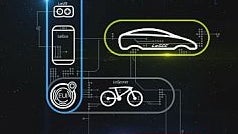 It's sad news for almost anyone going to work at LeEco in America today, for the Chinese tech company is allegedly preparing to lay off 80% of its US staff. CNBC cites a leaked memo, according to which employees will be summoned to an all-hands Town Hall Metting in San Diego, where layoffs and restructuring will be discussed.
Following the procedures, LeEco's US workforce will supposedly number 60 people, down from over 500. In related news, CEO Jia Yueting resigned from the position last Sunday, a month after the company's intent to buy lo-cost TV maker Vizio for $2 billion fell through.
Additionally, LeEco plans to introduce American consumers to its vast library of Chinese content and continue investing in its Faraday Future electric car initiative. The former will be the company's attempt to differentiate its streaming service from the well-established Netflix and Amazon's products.
LeEco is also selling off its Silicon Valley headquarters and reportedly delayed salaries of its US employees last month. The ship has been sinking for a number of months already, which is a darn shame as the company's products, such as smartphones, TV sets, and mobile accessories offer reasonably good value for money. Alas, that's not enough to offset the mismanagement and overly aggressive growth that brought LeEco to this unfortunate situation.
ALSO READ
source:
CNBC
via
9to5Google