Samsung's Cares app for Android provides detailed info regarding various Samsung products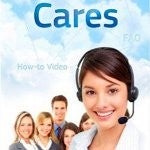 Are you a Samsung fiend? Meaning, are you the type that buys everything Samsung branded – like phones, appliances, and other electronic equipment? Well, if you regard yourself as a lifetime supporter of
all things Samsung related
, you ought to check out a new app that has been released by Samsung for Android devices.
Available for download through Google Play, the
Samsung Cares app
essentially caters to those individuals who are curious about getting detailed information regarding a wide array of Samsung products. In turn, it's also there to
improve the customer service experience
by providing things such as FAQs, how-to guides, tutorial videos, and troubleshooting issues.
source:
Google Play
via
Electronista