Samsung introduces speech-to-text dictation on cell phones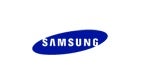 Samsung Telecommunications America introduced new speech-to-text capability which allows consumers to speak into the phone and have the phone convert those words directly into text by using advanced voice activation technology. Consumers also can send pre-programmed short messages with the sound of their voice. The speech-to-text capability is currently available on two new Samsung phones: P207 and A890.
Samsung P207 is the first phone with the new VoiceMode technology that allows consumers to simply speak the words of a message and have the phone translate those exact words into text. This voice activated text messaging application allows users to quickly and easily address the message then use their voice to create text, bringing virtually hands-free and eyes-free communication to text messaging.
Samsung SCH-A890 uses QuickPhrase technology which makes it easy for consumers to address a message and activate one of the frequently used short messages pre-programmed in the phone. Once in the messaging application, users can activate phrases such as "Call me" or "Will call you later" by simply speaking those words and the text is included in the message.
VoiceMode and QuickPhrase are industry exclusives on Samsung phones in 2005. These features are enhancements to voice technologies already available on Samsung phones that allow consumers to navigate menus, use speaker-independent dialing for one-step name and digit dialing and receive status updates for battery life and signal, all using voice commands.

Samsung P207 main features:
Availability: 1Q
First Speech to Text Dictation Phone
Sleek High Gloss Black Exterior with Chrome Accents
Tri-Band (850/1800/1900 MHz)
EDGE/GPRS
Internal 262K-Color, 1.9" TFT Screen
External 65K TFT Screen
Voice Recognition for Number and Name Dialing
MP3 Ringtones
MMS, SMS and Email Support
Wireless Village (Instant Messaging)