Samsung, Sony, LG, or Huawei — which event are you looking forward to the most?
18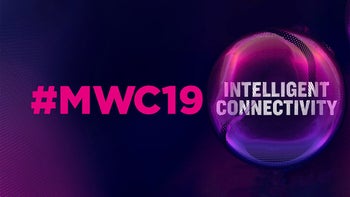 MWC is nigh and we already have event announcements by a number of the major players in the market. More importantly, we know with certainty that some of them will be announcing their next heavy-hitting phones.
Samsung
will drop the Galaxy S10 trio and should finally unveil its very first foldable phone — the Galaxy Flex (Fold?). Also, Sammy's events are usually great visual spectacles.
LG
will be clapping back with its own LG G8, which is still shrouded in mystery. LG does always surprise us with a quirky new experiment. Most notably — the G5's module system and the G4's bent shape. We hope the company has something new in store for us in 2019.
Sony's
Xperia XZ4 is rumored to be super-tall, with a jaw-dropping 21:9 display aspect ratio.
Nokia
has an event scheduled, and hopes are high that we might finally get to see the Nokia 9 PureView. That's still up in the air, though.
And
Huawei
will supposedly slam dunk Samsung's foldable phone with its own foldable phone. Huawei's device has been teased to have an outwards-folding construction, which is something that Samsung said it wasn't ready to produce yet. So that'll be interesting to see.
Which of these events are you most likely to tune in and watch live, while ignoring the rest?