Samsung Messager III is headed to MetroPCS
1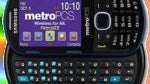 MetroPCS is going to start offering a follow up successor to the Samsung Messager II which follows accordingly to that handset with its QWERTY form factor and budget friendly nature.
The mighty prepaid wireless carrier announced today the Samsung R570 Messager III which basically looks like the Samsung Restore M570 and features a landscape sliding QWERTY, threaded messaging, 1.3-megapixel camera, stereo Bluetooth, media player, microSD card support for cards up to 16GB in capacity, tri-band CDMA connectivity, and support for 1x data.
Sure it's no powerhouse of a phone, but we'd imagine that it should prove to be sufficient in getting the job done for text messaging happy individuals out there. Although MetroPCS has yet to announce pricing for the Samsung Messager III, we'd imagine it to be quite affordable since it follows closely to the Samsung Restore.
So if messaging is high on your list and you don't want to spend too much on a handset, you might want to check out the Samsung Messager III for all your needs.
source:
Samsung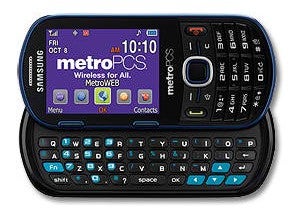 Samsung Messager III for MetroPCS
Recommended Stories