Samsung Gear Sport now comes with a free Swarovski strap ($89 value)
2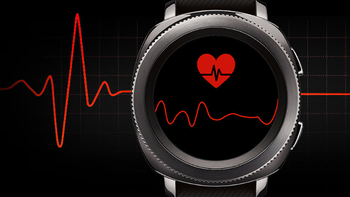 For Valentine's Day 2018, Samsung Mobile USA says it'staking $50 off its smartwatches and fitness bands - including latest modelslike the Gear Sport and Gear Fit 2. However, all of Samsung's wearables havebeen available for $50 off since last year, so there are actually no new deals here.What is new is the fact that, for a limited time, Samsung is offering a free Swarovskistrap with its Gear Sport smartwatch.
The free Swarovski strap is a rose gold model (with a doubleloop design and over 200 individual crystals) normally costing $89.99. Ofcourse, not everyone is into Swarovski crystals, but this could certainly be anice gift for someone out there.
The Samsung Gear Sport is currently offered for $249.99, andyou can get it in either black, or blue. This isn't an Android Wear watch,instead running Samsung's own Tizen OS. Still, the device is compatible withmost Android phones, as well as with iPhones. You can find out more about thesmartwatch by reading our Samsung Gear Sport review.
source: Samsung (Gear Sport in black, Gear Sport in blue)